I tend to be drawn towards brands that throw fastballs right over the centre of the plate. No sinkers, screwballs, or knuckleballs—just the straight heat. When the denim is great and the construction is solid, this is all you need. Lob that classic pair right down the centre at me and I'll swing at it every time. If it's a home run, once I've rounded the bases, I'll dust off my cleats and step back into that batter's box for another swing.
This is one of the things that drew me to Full Count. The brand has built its reputation on the back of its dependability and predictability—which really come down to the same thing. From the start, Mikiharu Tsujita wanted Full Count to keep things simple with his jeans. Rather than trying to stay abreast of constantly changing trends, he fielded a small number of core classic cuts and an equally small number of easy-wearing denim options.
While Full Count have a range of tops and bottoms wide enough to fill the bleachers, their core denim offering is pared down, consisting of an all-star team of five standard cuts and two standard Zimbabwe-cotton denims. While these all-stars are not their only denim offering (far from it), they are the pairs that serve as the brand's unchanging backbone. If you hit a home run with one of these pairs, you can be sure that, when you come back to the brand to re-up, they'll have an identical replacement pair waiting for you.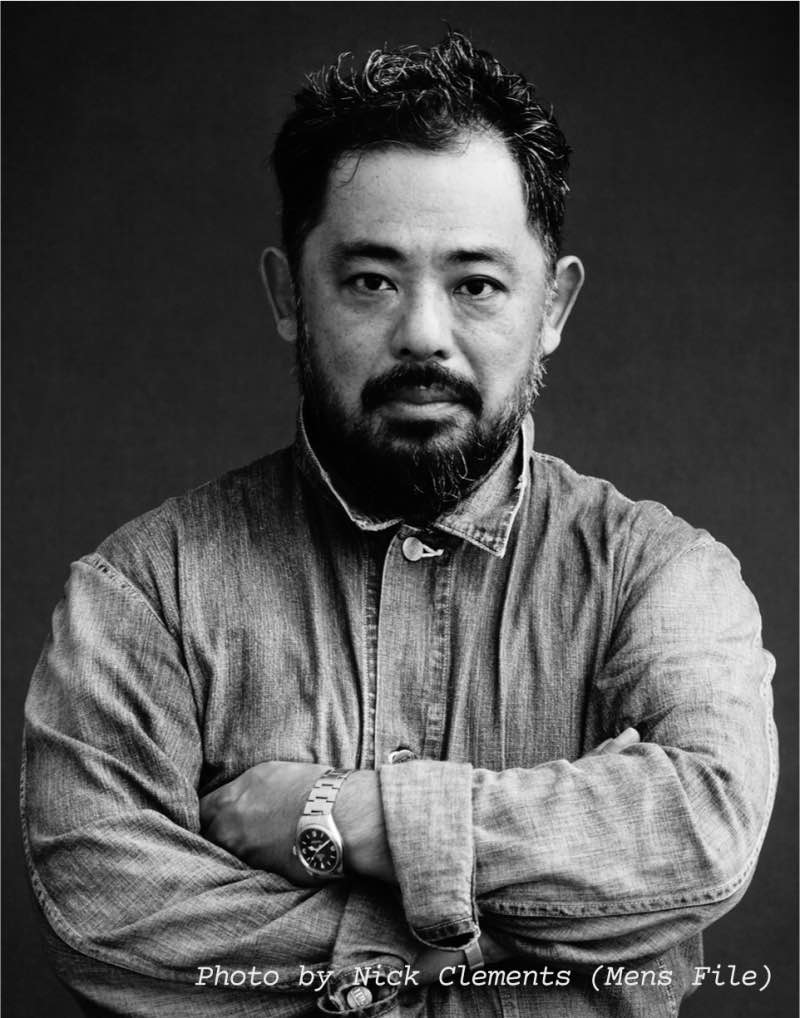 This makes things straightforward for customers. The formula is simple: Find a style that works for you and, years later when the denim is paper thin, you can come back to the brand knowing that they'll lob that same pitch over the plate for you. This also makes our job (recommending stellar pairs) relatively easy. Today we'll look at four pairs at the top of Full Count's batting order, with a bonus pair with a less than certain future. Let's dive in with the first pair that Full Count released, the 1101.
This article would not be possible without the assistance of Dave Stewart (aka @Japanalogue). For the last few months, he has served as a go-between, helping connect us with the founders of some of Japan's biggest brands. His incredible interviews have long been a resource for us, and his willingness to reach out directly to Mikiharu Tsujita and other brand founders allows us to cut through the myths surrounding Japanese brands and get to the cold, hard truth. If you enjoy this article, please give him a follow.
On First Base: 1101
When Tsujita-san released his first pair stamped with the Full Count badge, he made it clear from the outset what the brand would stand for. Modelled on the classic 501 of the '50s and early '60s, the 1101 features a medium rise, a generous thigh, and a barely-there taper. The details vintage-lovers look for were all there: concealed copper rivets on the back pockets, rope-stitched hems, and those gull-shaped arcs that could be modified with a seam ripper to get them even closer to the look of the original. You'll still find all of these details, except for the arcuates, which have been phased out. Some stockists still have a few pairs in the back with the arcuates, so if this is an important feature for you, ask your local Full Count retailer what they've got in the store room.
While Full Count's first Zimbabwe cotton denim was milled by Collect Mills (Tsujita-san was actually the mill's first customer), the denim in this pair comes from Shinya Mills (the source for all their Zimbabwe-cotton denim since the nineties). Shinya uses a significant portion of their vintage looms to mill denim exclusively for Full Count. For added authenticity points, these were the same shuttle looms that Levi's once used when they outsourced their denim manufacturing to Japan for a time.
The rope-dyed denim is finished off with a pink selvedge line and sent to the customer without any sanforization or tempi-treatment. Keep that in mind when picking your size. You might be tempted to size down based on the measurements, but, if you've chosen a raw pair, you can expect them to shrink by as much as a full size when you introduce them to water.
These are definitely not a pair for those looking for sharp contrasts, but they're a vintage fader's dream pair. They're not designed to be babied. Just wear the hell out of 'em and wash them regularly. When you've reached vintage denim heaven with them, head back to Full Count and start the whole process over again.
The All-Star Pitcher: 0105
The same 13.7oz denim featured in the 1101 (just more of it), the 0105 is Full Count's take on the 1940s 501. It was something of a special project for Tsujita-san. Not only was it how he introduced Zimbabwe cotton to the denim world, it was also the fit that he always wanted to make. When he was done designing the pair, he signed it with a flourish, giving the pair the 01 designation at the beginning rather than his customary 11. This is Mikiharu's way of saying that this pair would be the brand's new flagship, and it led the way in a big way for the brand at the end of the nineties. It helped put both Full Count and Japanese denim on the global denim map, so it's not surprising that Tsujita-san has a soft spot for this pair. It's the pair you're most likely to see him wearing if you spot him in the wild.
The 0105 feature the same list of bells and whistles as the 1101, including a goatskin leather patch, a triangular stitched top button, and raising on both belt loops and at the top of the back pockets. As in classic Levi's denim, there's a hint of slubbiness to the face of the denim—just enough that it looks almost accidental.
The 0105 features a slightly higher rise than the 1101, a more generous thigh, and a little less taper. They fall gracefully from the hips down to the cuffs, lending the wearer more that classic 1950s silhouette that defined a generation and stubbornly refuses to become cliche. They quickly lose their stiffness and become butter-soft, making them one of the easiest-wearing pairs on the market. If vintage style and vintage fades are your bag, there are few more essential pairs.
The Catcher: 1108XX
Slimmer than either the 0105 or the 1101, the 1108 is Full Count's regular straight. We've included it here in its XX version, which features the brand's slightly heavier XX denim, which they first introduced in 2011. Slimmer than the 1101, the 1108, modelled on 501s from the '70s and '80s, has become the brand's most popular fit, thanks in no small part to its ability to straddle the line between true vintage straights and more modern straight fits. This means that the pair draws less attention to itself as a vintage reproduction, allowing it to blend with ease with more modern wardrobes and a wider range of footwear.
Be aware that some pictures online show pairs with both the arcuates and the red tab. Both of these have now gone the way of the dinosaur, so if you see them in a listing online, you're probably looking at photos of old stock. For our money, all of the Full Count pairs look better without the arcuates.
Dave will be competing in 1108XXs this year, so we'll be taking a much closer look at them in a few months when they've had a chance to develop. He's planning to play fast and loose with the washing machine this year, so he should have some beautiful vintage fades starting to emerge around the mid-way post of the competition. Based on what we've seen from other faded examples (like the ones above), he'll have an absolute beauty on his hands when we cross the finish line next year.
The Pinch Hitter: 1110XX
Full Count's tapered fit, designed with cyclists in mind, has brought new eyes to the brand since they introduced it into the lineup. It features everything that Full Count fans have grown to love about the brand: Zimbabwe cotton, roomy thighs, 100% cotton threads, branded buttons, and that beautiful pink selvedge ID, but the fit is considerably more modern than anything else in their line-up. A great choice for those who pair their denim with sneaks or six-inch boots.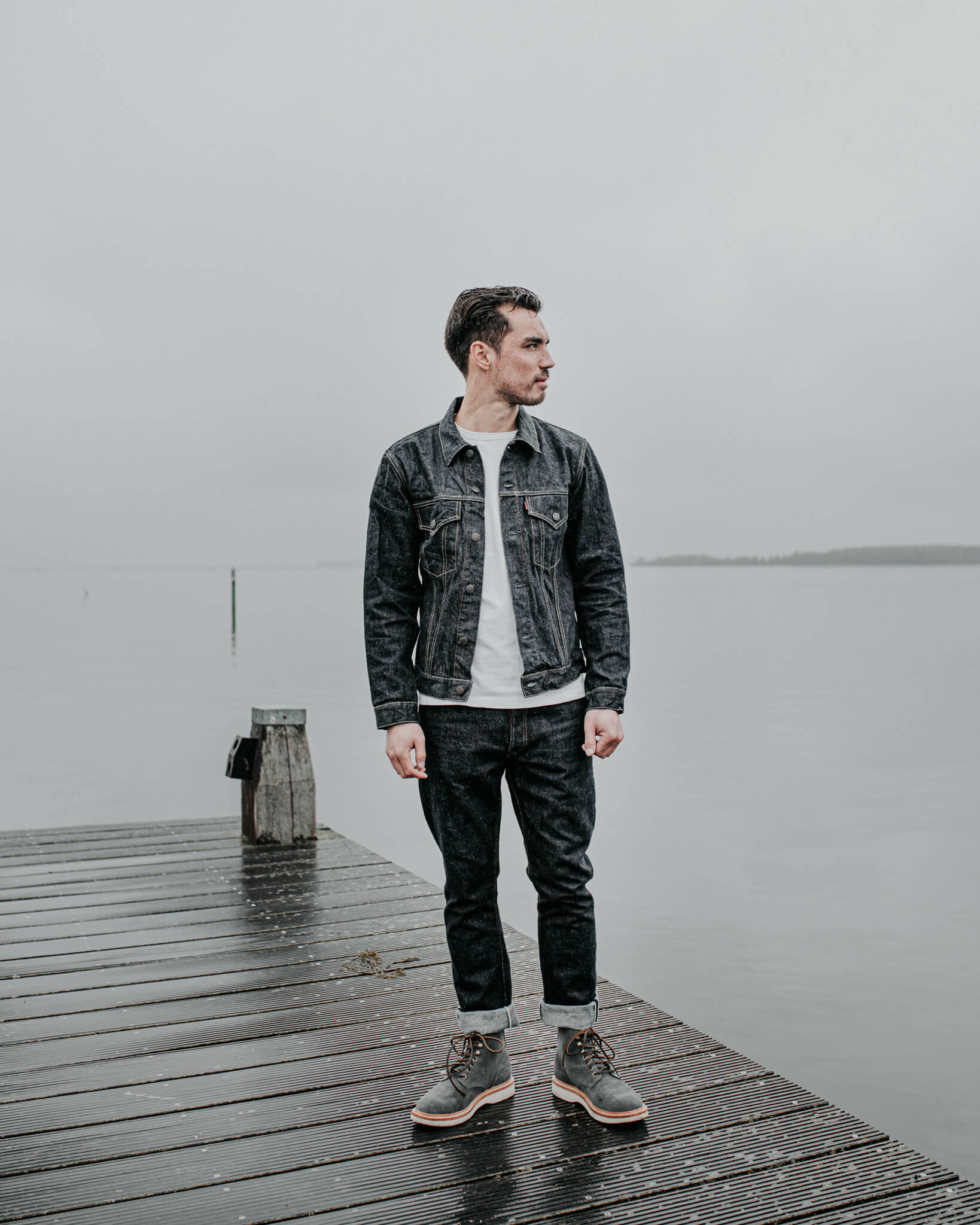 The XX denim sits comfortably in middleweight territory. While it's not a big leap from the lightweight 13.7oz denim into the 15.5oz stuff, the extra weight helps faders pick their poison. With regular washing, these will develop beautiful vintage fades, but ride them dry for 6+ months and you'll have some sharp contrasts behind your knees and across your lap. If you have a strong preference for fades of the vintage variety, but don't want to be swimming in wide legs, pick up the 13.7oz version of this pair.
Like the 13.7oz denim, Full Count's XX denim comes in both washed and unwashed versions. You can expect the unwashed versions to shrink by 6-8% depending on the temperature of the bath. They're a perfect shrink-to-fit pair with a modern slant to them, and they're everything a twenty-first-century denimhead could ask for.
Coming Out of Left Field: 1109 Super Rough
With Full Count leading the way in the Japanese selvedge revolution that swept the globe in the early part of the aughts, the brand found itself with a problem many of its competitors would like to have: a large number of Western customers who wanted to see the brand branch out from their vintage focus into the modern textured selvedge game. They were happy to oblige, and over the years Full Count has brought out a number of heavier denims that represent a departure from their conventional fare.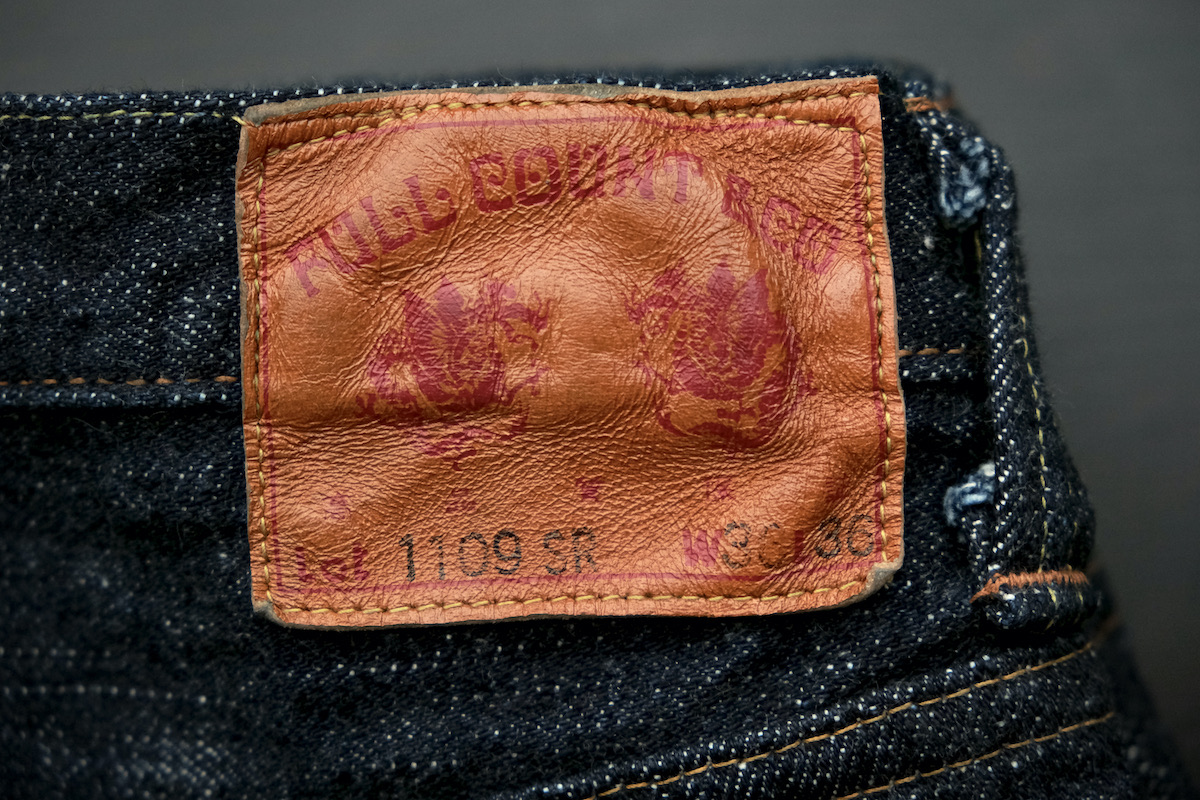 The Super Rough version of their slim straight is one of these, and, for Japanalague Dave's money, they're the best pair the brand has ever done. The 1109 SR uses extremely slubby threads and a loose weave to create this beautiful denim absolutely dripping with texture. The rainfall pattern is pronounced, and a few naps poke their way through the surface here and there. The denim was milled by an aging Ibara artisan who may not be weaving denim much longer, so this is definitely not a pair to sleep on. It's sparsely stocked at the moment, and they may not combine this cut and denim again, but a Super Rough version of the 1108 will be hitting shelves in the next few weeks. Keep your eyes peeled for those Super Rough releases and, if the cut is right, pounce on it like you're stealing second at Fenway.
The 1109 cut is the slimmest one that Full Count makes. Hugging the hips, thighs, and calves, it is modelled on a pair worn by Rolling Stones' guitarist Keith Richards, and it quickly became known as the Rocker's Cut in Japan. A number of Japanese rockstars drew all eyes to Full Count by wearing this pair and styling it perfectly (though perhaps not as perfectly as Richards). If you like your amps stacked, your guitars crunchy, and your cuffs slim, this is definitely a cut to add to you collection.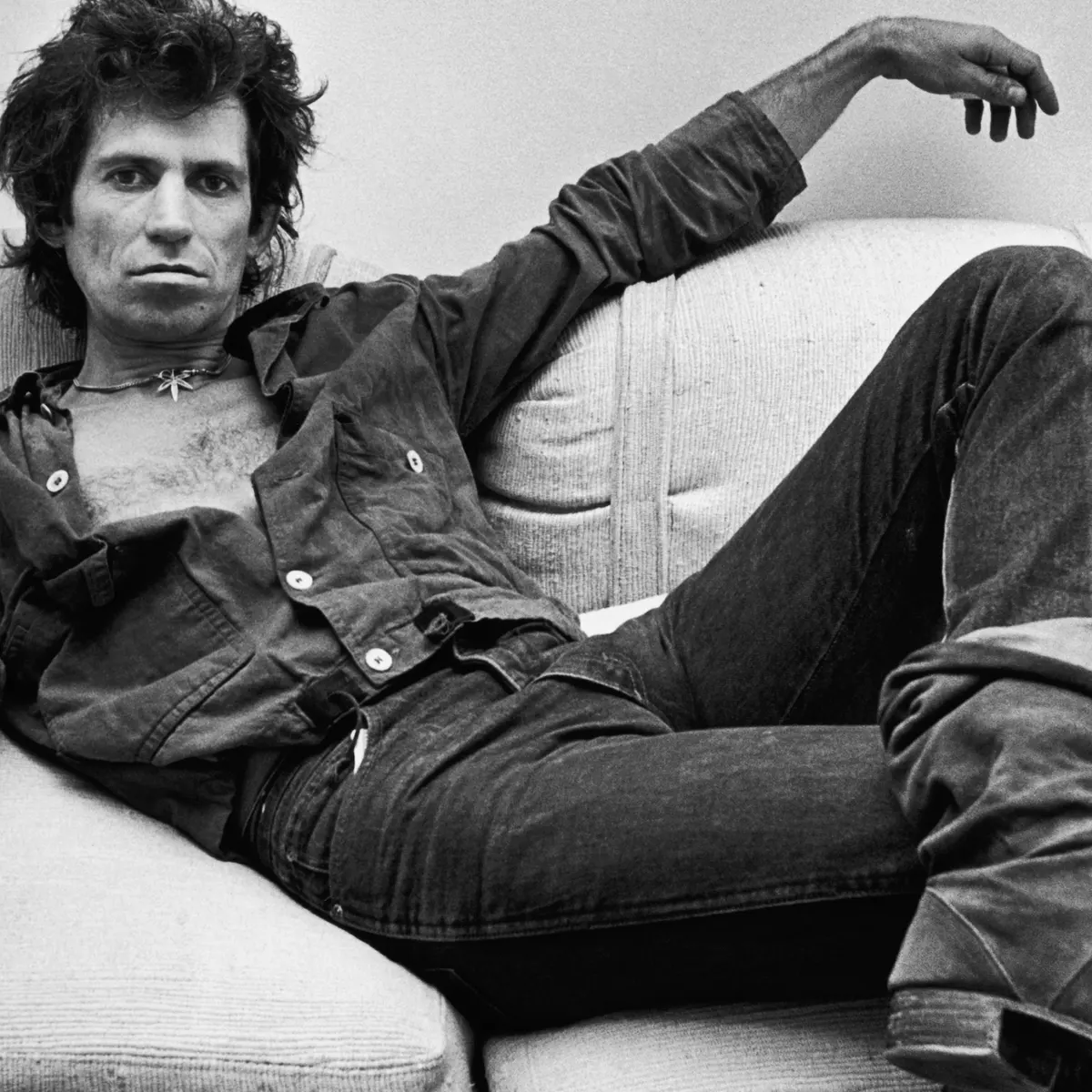 I had a pair of 1109 SR-W in my hands, but I blew it on the sizing. It might be one of the biggest mistakes I've made as a denim consumer—the biggest since I brought a pair of skin-tight unsanforized PBJs home with me from Australia. Luckily, I was able to move the Super Roughs on to a friend, and he'll be doing them justice in this year's Invitational.
We'll be doing a deep dive on both the 1109SR and the 1108XX in the coming months. We're looking forward to sharing this with you when it's ready. Until then, like the baseball-loving folks at Full Count, keep hitting hard, running fast, and turning left.