Diamonds in the Raw: Crate-Digging with Iron Heart
Iron Heart pairs continue to be stellar performers for our competitors. They dominated the podium last year, taking the gold medal for the first time (unseating Y1 champ Samurai Jeans) and repeating as bronze medalists. For faders who expect to take their jeans there and back again, Iron Heart remains one of the most (if not the most) dependable options out there. Serious faders who want both toughness and legendary fade results can't do much better.
We're expecting that Iron Heart's 25oz XHS and XHSib denims will be a reflex choice for many faders this year—and for good reason. Last year, both of the top Iron Heart finishers were wearing Iron Heart's heaviest offering. It's a fabric that most serious faders have experimented with (often with spectacular results). As Iron Heart's fade-forward flagship, it will go into the annals of denim history as one of the true and undisputed greats.
That said, if you're either undecided about what pair you'll wear or even remotely reluctant to wear extremely heavy denim, Iron Heart has a stable full of exceptional denims that can be contenders if pushed hard enough. Let's take at six diamonds in the raw.
Iron Heart 16oz Slubby Selvedge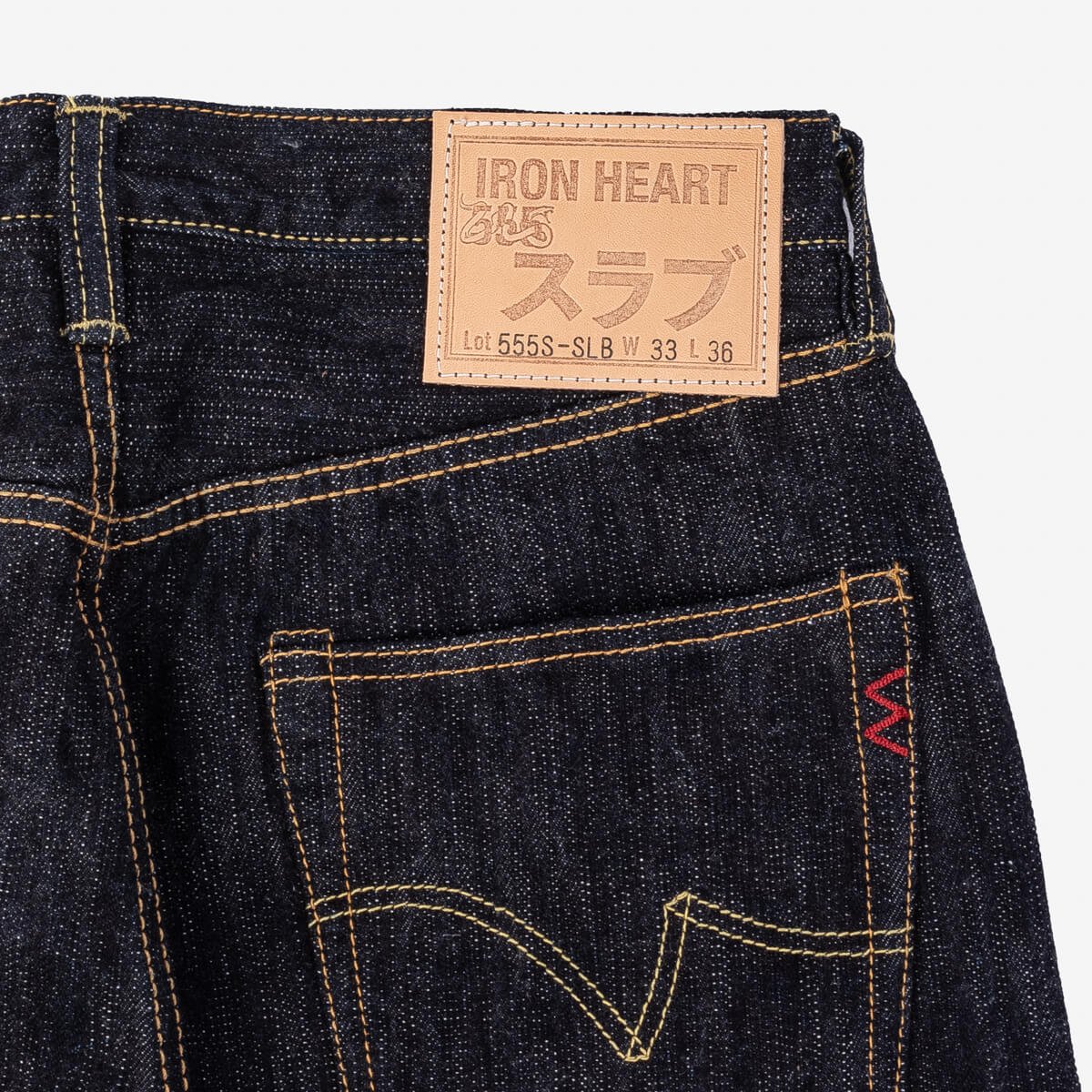 Iron Heart built its reputation on the back of its relatively smooth-faced and extremely heavy denims. While other brands in the space pushed denim into new frontiers with extremely slubby offerings, Haraki-San bided his time. The denim that has been under development for the past few years finally dropped late last year, and it looks like the wait has been more than worthwhile.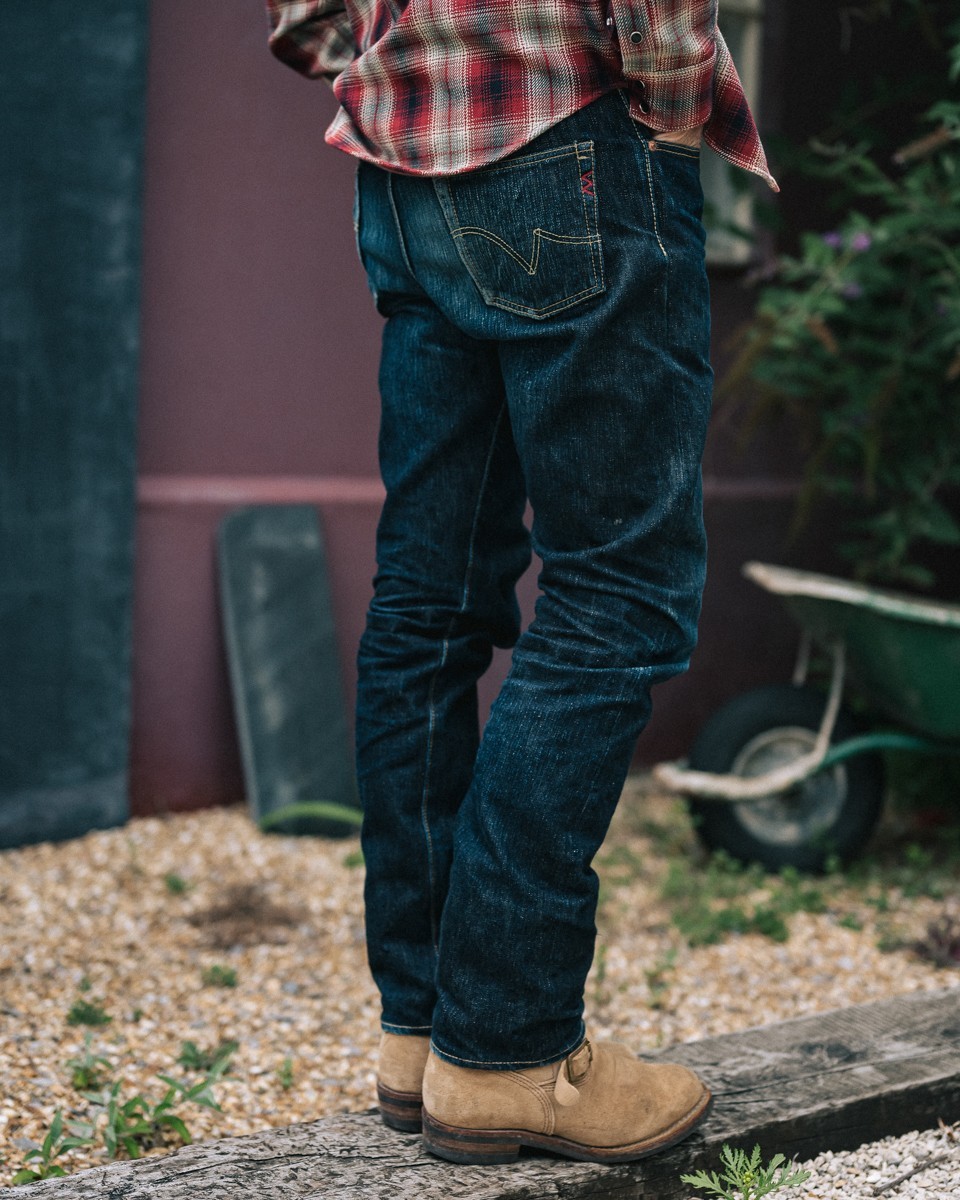 The vertical texture immediately leaps out at you, making the denim immediately recognizable as something new for the brand. They look and feel unlike anything else that Iron Heart has ever produced. You can feel the difference between your fingers, across your hips, and behind your knees. Their roughness makes them feel heavier and stiffer than they actually are. After wash and wear, though, these will soften. The middleweight denim won't put up a fight for long. Within weeks, the rain drop pattern and the denim itself will fall gently down your thighs.
Like a lot of faders in the community, we're watching this pair very closely to see what kind of fades they produce. We've already got one pair featuring the slubby denim registered, and we're expecting a few more as the registrations come in. Those who jumped on these early are already saying that this 16oz slubby denim will join the ranks of absolutely legendary Iron Heart releases. Let's see if we can add some legendary fades to bolster that growing reputation.
Iron Heart 21oz Signature Selvedge
This is hardly an off-the-map selection, but it's still surprising how little of this denim we see in the competition. It's the heavy selvedge that set a new standard for big boy pants when it was introduced in 2003. It put Iron Heart on the map and changed the selvedge game almost overnight. If you don't have some of this signature selvedge in your collection yet, there's no time like to present to rectify that mistake. The combination of rope-dyed indigo warp and natural weft is as classic and essential as they come.
If you've never crossed the 20oz mark, this is the denim to do it in. They're the perfect introduction to the heavy stuff. As you'd expect at this weight, the denim starts quite stiff, but it quickly stretches and softens—but not before setting some deep fade lines across the lap and behind the knees.
While it can't boast the same level of stunning contrasts as the really heavy stuff, this doesn't mean that it's purely for vintage faders. It's more than heavy enough to crease and crack, creating a beautifully balanced fade with incredibly sharp, crisscrossing honeycombs. Michael Soo's 21oz 777s were strong contenders last year, and they're a perfect example of what you can expect from this denim.
For a deep nod to Iron Heart's history pair this denim with the 634 cut. This was the first pair that Haraki-San released stamped with the Iron Heart badge. For our money, it doesn't get much better that this combination of fit and fabric.
Iron Heart 17oz Natural Indigo Selvedge
Iron Heart's 17oz Natural Indigo denim has been around for quite a while, but for whatever reason, it hasn't really found its footing in the fade scene. It might have something to do with the fact that the natural indigo holds on to the cotton fibres for dear life. These demand considerable patience from the wearer, but that patience pays off in a big way.
The pair below was faded by Taqy, an Indonesian engineer, who wore his 777Ns under his overalls. What immediately leaps out at us is the quality of the blue in the lap. Natural indigo is prized for the depths of its blues, and this is showcased here marvellously. Though the pair has clearly been through the wringer, it's still got incredibly rich blue tones between the sharply defined whiskers and nestled into the truly remarkable honeycombs.
The weight puts these firmly in the middleweight category, so they'll be a great choice if you find things getting a little swampy during the summer months. While they might not produce the most striking results for casual faders, for those who push their denim to its limits (like Taqy), these will produce absolutely glorious results.
We've provided a link below to Iron Heart's 777N. They have a wide range of other styles available in this denim. Look for the 'N' at the end of the model number.
Iron Heart 18oz Vintage Selvedge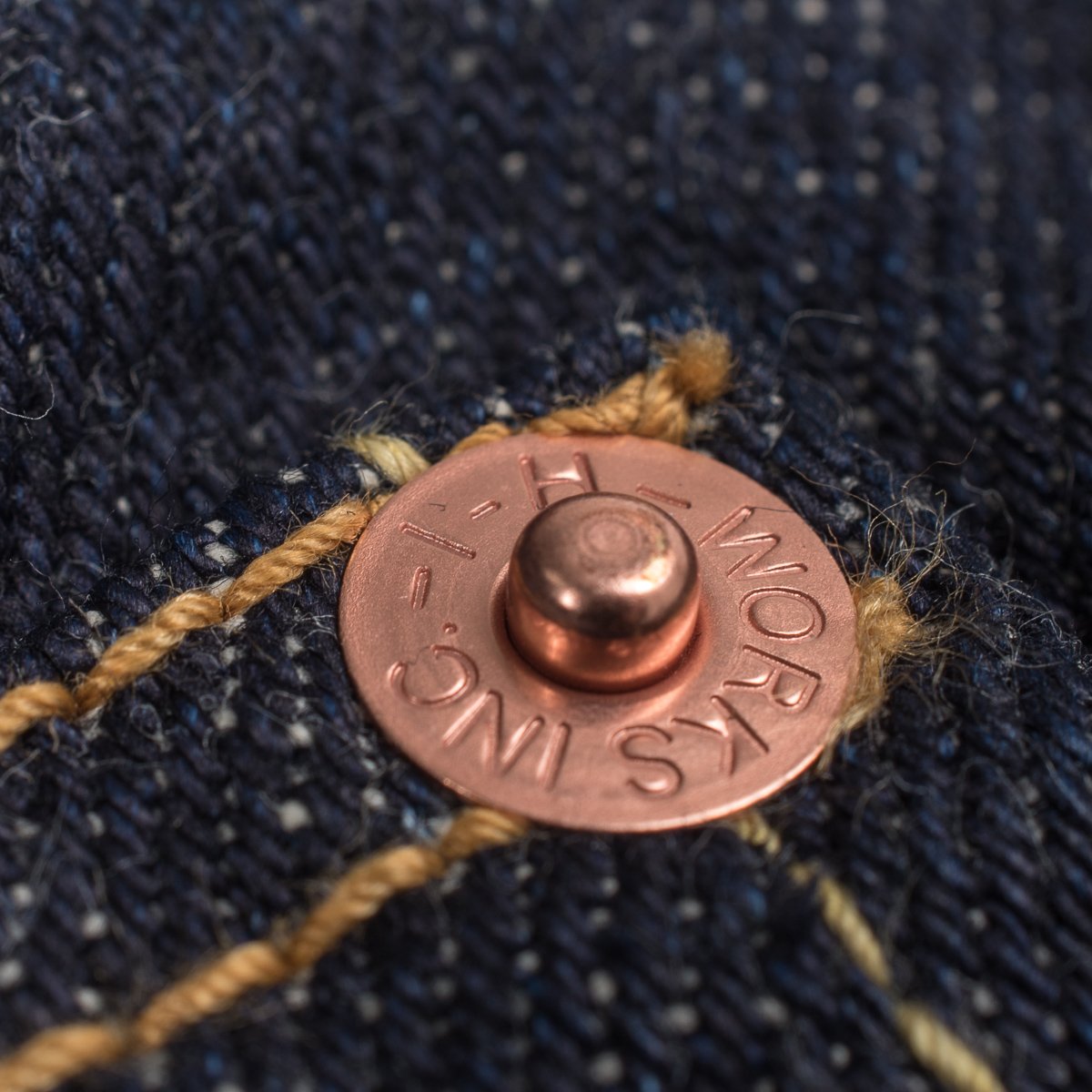 A stable but under-appreciated middleweight for the last few years, Iron Heart's 18oz Vintage Selvedge, woven by legendary Shinya Mills, has built a considerable following in Southeast Asia. The low-tension denim is something of a secret weapon in the fade scenes in Malaysia and Indonesia. The denim is right in that Goldilocks zone: heavy enough to produce stunning fades but light enough to be wearable all year round—even in places where the temperature regularly climbs above 40°C.
Don't let the name fool you. It may be called Vintage Selvedge, but the fades can go either way with this denim. If you want proof, look no further than last year's Top 10, which featured two pairs of Vintage Selvedge denim. As you can see below, it can balance washed out whites with lingering contrasts.
While Ruds's combs might not be as thick as garden hoses, the contrasts are still there, and still razor sharp. With Herman's pair below, the denim's high-contrast potential is fully exploited. There's not a contrast fade fan on the planet who would find fault with this pair.
Stock is low at the moment, but they should be re-stocking in March (just in time for the competition). If this denim hits the bullseye for you, it might be one worth waiting for.
Iron Heart 21oz Shinayaka Stretch Denim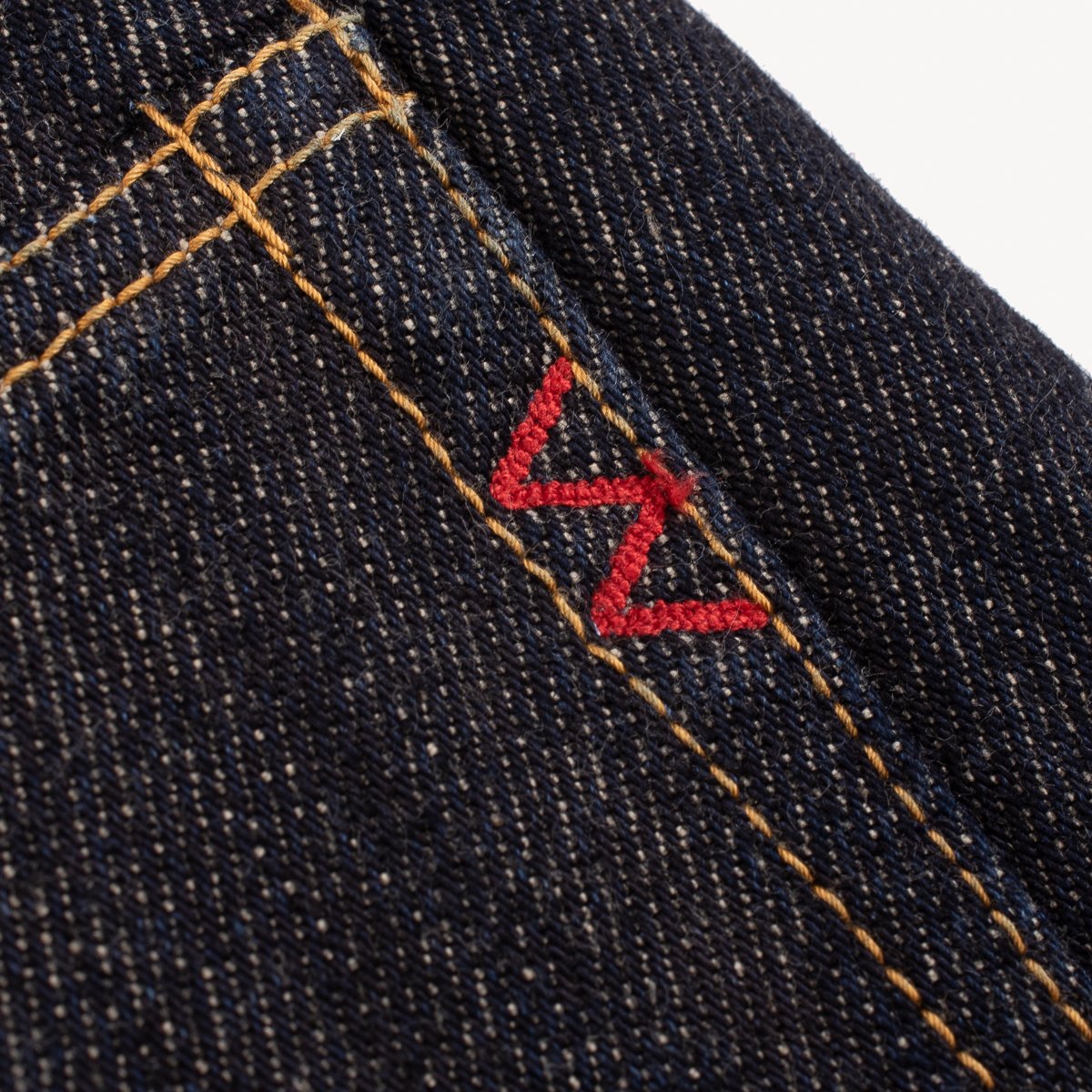 We know that many of you turn up your nose at anything that has even a whiff of stretch in it. The good people at Iron Heart know this too, but they also know that not everybody is a glutton for punishment. The addition of 2% polyurethane in the weft fibres makes Iron Heart's signature 21oz selvedge just that little bit more forgiving—and perhaps a better choice for those of us who spend the majority of the day in a seated position.
The denim looks identical to the 100% cotton version in every way, but it behaves and feels a little different, especially in the top block. The addition of stretch is unlikely to dramatically change fade results, but it is likely to make heavy denim a little more accessible. The path to denim heaven is just as long with this pair as it is with any of their other heavy denims, but the journey (especially at the beginning) might be a little more pleasant.
The Iron Heart crew had Reuben, one of their forum moderators, put a pair of the 21oz stretch denim through its paces. He noted that, while the weft is just a touch darker than Iron Heart's Signature Selvedge, the appearance is otherwise identical. The difference only become apparent when you take the denim in your hands and pull it in opposite directions. You can find his full review here.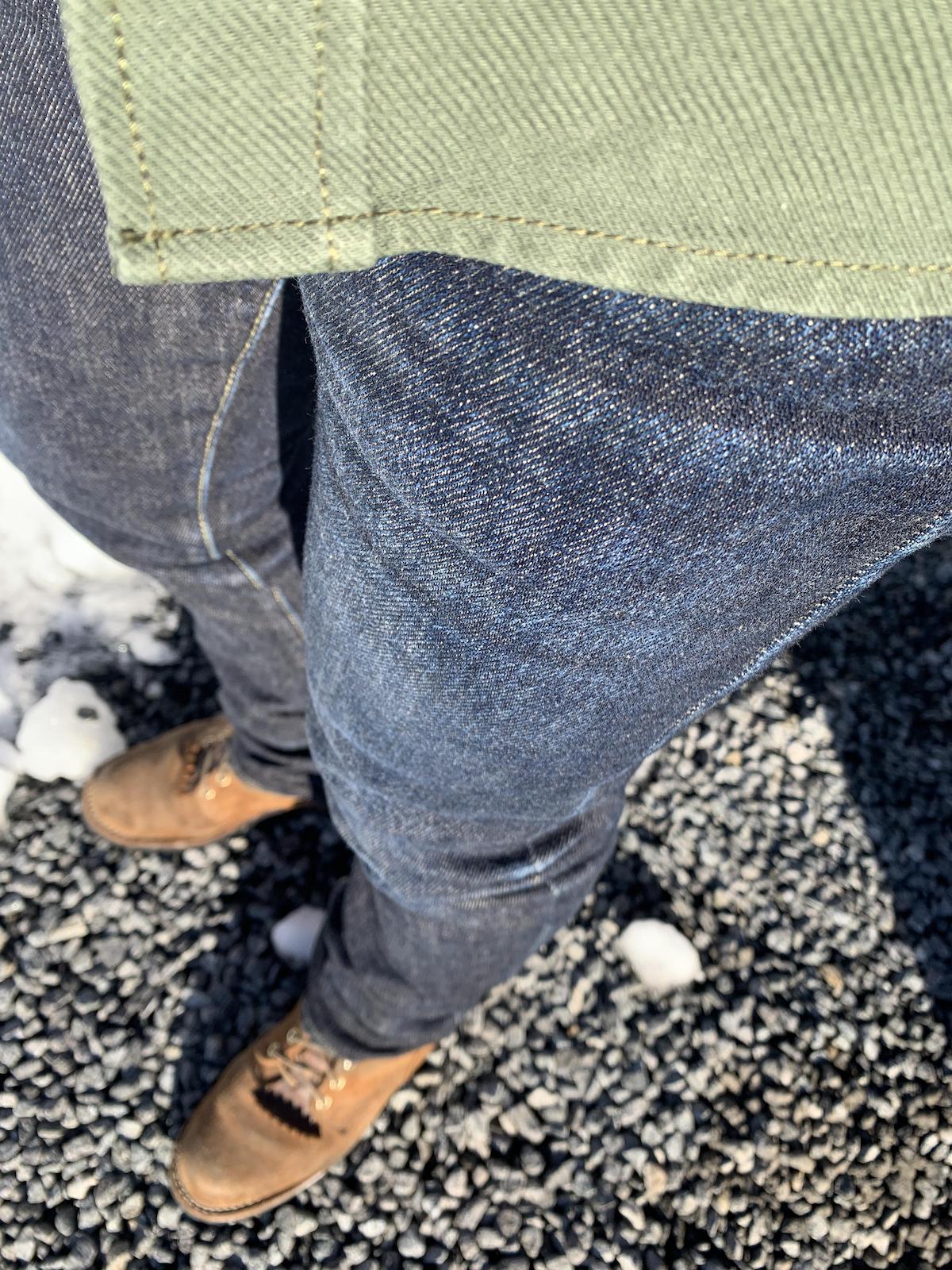 His initial fade results were extremely promising, but we still haven't seen anybody push this denim to its limits. If you give this Shinayaka denim the full treatment, you might just be the first person to showcase its full fade potential.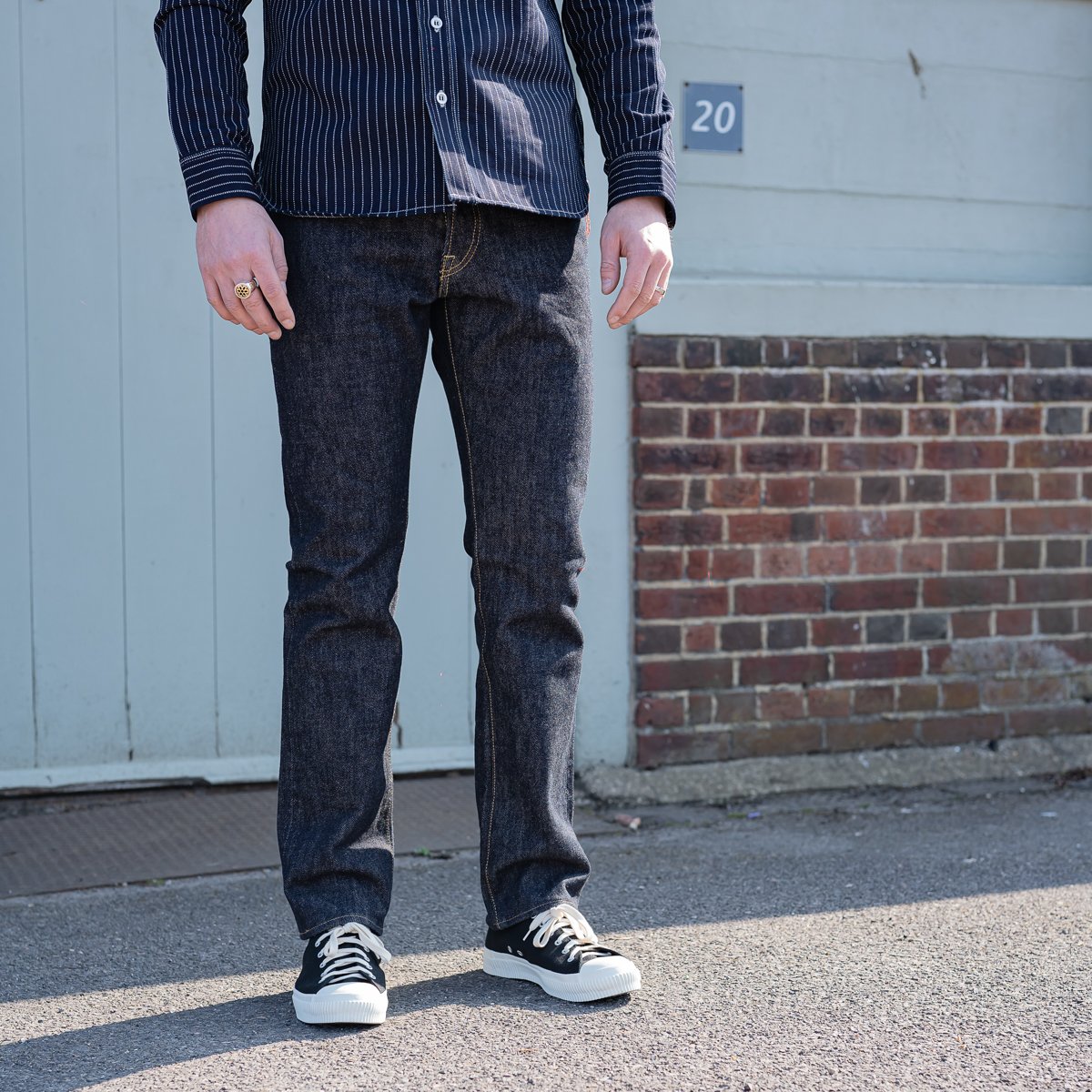 Iron Heart 21/23oz UHR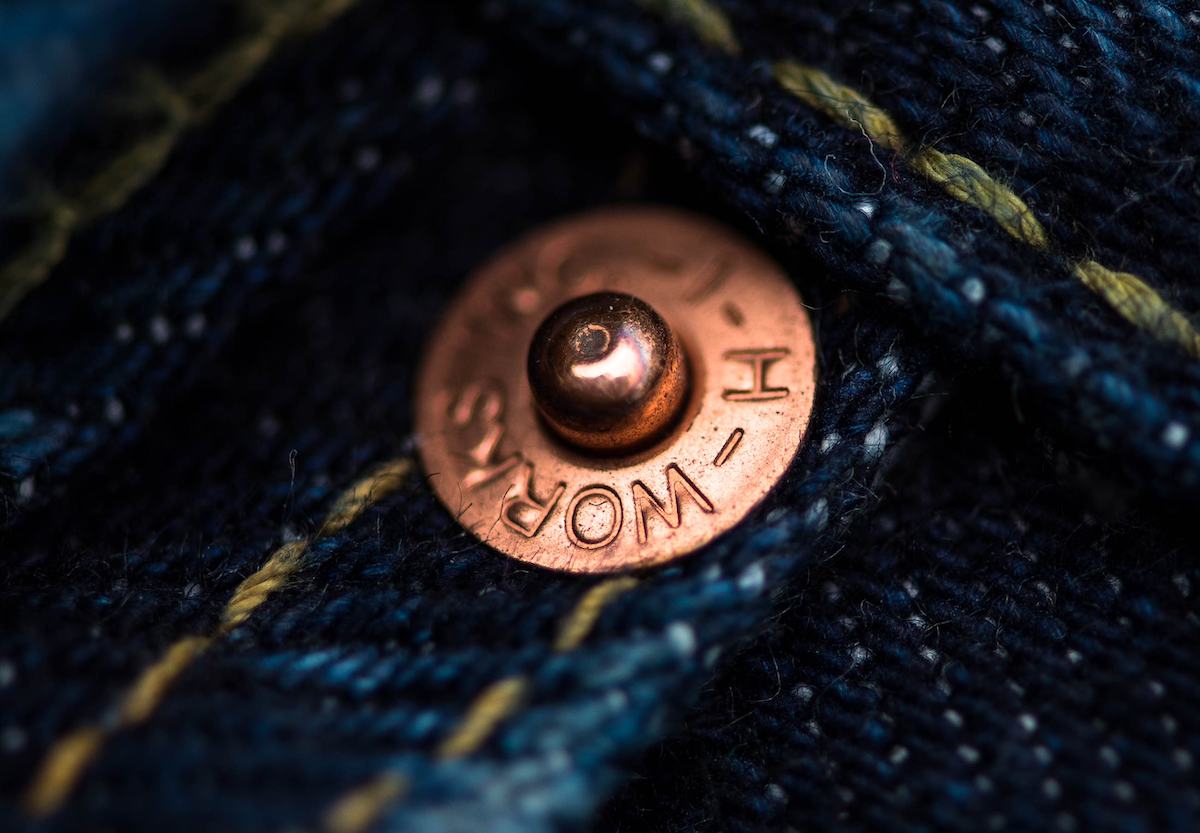 If you've been around the block a few times with Iron Heart, or if you've spent any time in communities where denim lovers congregate, you know that UHR is the grail denim for many faders. Denimheads have climbed over each other to snag a pair on used marketplaces since Iron Heart stopped producing this denim a few years back. It was only a matter of time before Iron Heart returned with a new batch of their most-requested classic.
Ever since the Iron Heart crew announced that Haraki-San was putting the shrink-to-fit denim back into production, excitement has been building. The faded examples above and below show why. UHR has been the backbone denim of absolutely incredible fades that enthusiasts have managed to produce since Iron Heart stopped making it. With each new beautifully faded UHR pair, the calls for its return grew louder and louder. They've finally heard our call, and the denim should be dropping some time this spring.
Delivery dates for the new batch of UHR aren't set in stone yet. Though it might be a late start, it might be worth waiting for the batch to drop if you want to join Year Three of the Invitational in a pair of UHRs. Just make sure to register before April 10th. If you're planning on waiting it out, our advice is to start on April 1st with a pair you would happily commit a full year to. When the UHRs land on your doorstep, you can decide then if switching is the right thing to do.
The button below will take you to an Iron Heart Forum post with signup links. Click one of these links and enter your details. They'll let you know as soon as they know when to expect your favourite cut to drop.