What is the Indigo Invitational?
The Indigo Invitational Fade Competition started as a small group of denimheads who wanted to see what could happen if we pushed each other to produce the best fades possible within a year. We started small, registering 115 competitors in Year One. A little more than a year later, we started Year Two with more than 850 registrations from all over the world. We're expecting more than 1,000 faders to register for Year 3.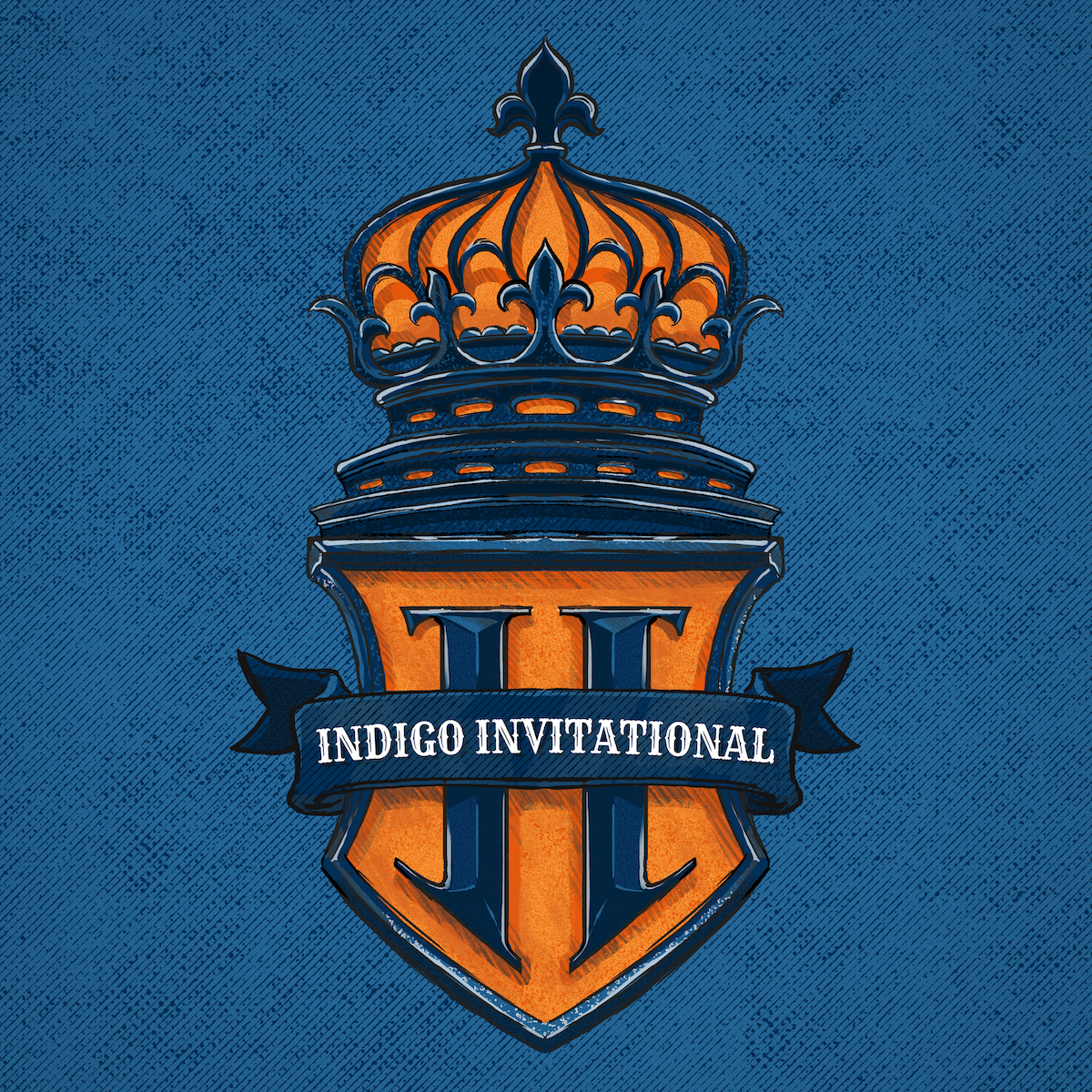 If you're a new competitor, Year Three might be your first experience with competitive fading. If you're one of these, you might have questions. Below, we'll cover the three R's: Registration, Raw Proof, and Rules. Before we get there, though, let's start with the big one.
What is the Indigo Invitational?
The Indigo Invitational is the world's largest denim fading competition. Each year, hundreds of competitors start with a brand new pair of raw denim. All brands, weights, and colours are welcome. We all start at the same time and, after 365 days, we compare our results and vote for our favourites. We then submit these results to our panel of denim experts, who pick our Top 10.
We make the philosophical case for competing here. In short, the competition helps us do justice to our jeans.
Our selvedge denim is made to fade, but casual wear won't do the trick. If we want breathtaking fades, we must wait patiently for them to emerge—wearing the same pair day in and day out for hundreds of days in a row. The formula is simple. We all know it by heart, but, at the same time, many of us struggle to resist temptation. We have the best of intentions, but a new release or a sale catches our eye. We end up wth a steadily growing pile of unfaded raw denim.
The Indigo Invitational is the answer to this. The competition helps us focus all of our attention on one pair. At the end of a full year of fading, we have a fully faded masterpiece. Along the way, we learn a little or a lot about denim and the art of fading. We bond with a community of like-minded denim enthusiasts from all over the world, and we compete for incredible prizes.
The prizes are just the icing on the cake. It's the community and the experience of the competition that have driven our explosive growth over the last few years. The process is its own reward. People who stick to their guns and cross the line after 365 days come back for a second and a third year, and when they come back, they bring friends with them.. They don't do it for the prizes. They do it for the fades and for the unbeatable experience of fading denim together.
How Do I Register for the Indigo Invitational?
Registration for Year Three is now open. To register for Year Three of the Indigo Invitational, click here.
There's no cost for entry. Your brand new pair is your ticket to ride. The competition is supported by raw denim brands and the stockists that carry them. We'll soon be adding a list of our sponsors to the website. If you want to help the competition, you can do so by supporting the brands that have supported us.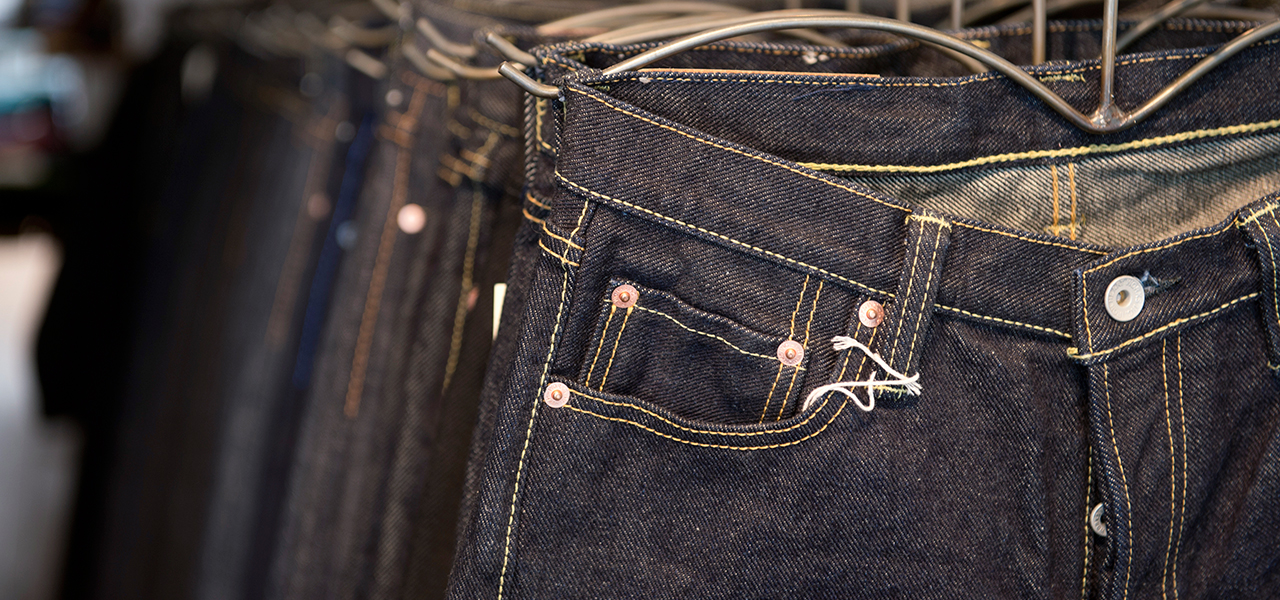 Registration for Year Three of the Indigo Invitational will be open until April 10th. Registering a pair does not commit you to competing in that pair. You can update your registration at any time if you change your mind. If for any reason you find your pair unsatisfactory, you can change pairs during the first 60 days of the competition.
If you are unsure what pair you will be competing in, there's no need to register early. Wait until you have a pair in hand. While you can update your registration at any time, best practice is to wait to register until you have settled on a pair to compete in.
If your pair will not arrive until after the competition starts, that's fine. Just make sure to register before April 10th. You can submit Raw Proof to us via email when your pair lands on your doorstep.
Once you have submitted your registration, you'll receive an email confirmation. Then it's simply a matter of waiting until April 1st. Keep that pair under lock and key until then. The wait will be more than worthwhile.
What is Raw Proof?
We want to make sure that everybody starts at the same time, so all competitors must submit Raw Proof before they start fading. Raw Proof is photographic evidence that proves your pair is still brand new on the first day of the competition.
On March 30th, we will release the Year Three Raw Proof hashtag. Write this hashtag on a piece of paper and include it in all raw proof photos.
The preferred form of Raw Proof is a picture of your new jeans folded with the tags still on them. The hashtag should be clearly visible in the photo.
If the tags have been removed, or if your pair didn't come with tags, please submit close up photos of the top block, the seat, and the backs of the knees. The hashtag should be clearly visible in all of these photos.
You will also be asked to submit your first update gallery. These can be either front and back lay flats (with the jeans laying flat on the ground) or front and back fit pics. Whichever format you choose, try to be consistent for the duration of the competition. The hashtag should be clearly visible in both photos.
You will receive an email confirmation after you submit your photos. We will contact you via email if there are any issues with your submission.
What Are the Rules?
We have an Official Rulebook that covers all of the rules in detail, but we'll cover the major ones for you briefly below. If you have questions that the Official Rulebook doesn't answer, either DM us or send us an email here.
Jeans Must Be Brand New on Day One of the Competition
If your jeans have any signs of wear, they are not eligible for the Invitational. It's fine to try them on for fit and walk around in them a bit to see how they feel. After that, though, they should be folded and stored until March 30th. You can have your jeans hemmed before the start date. We discourage other alterations (e.g., tapering) before the start date, but we will still accept pairs that have been altered.
Fades Must Be 100% Natural
Let the fades develop naturally. Just wear them and live your life. Don't do anything that gives you an unfair advantage over your competitors. This means no bleaching, no sanding, no pinching, no ironing creases into the jeans, and no scouring the jeans with salt, dirt, or other abrasives.
Be Kind to Each Other
We are a tight-knit community of denim enthusiasts. We've never had to eject a competitor for cruel, sexist, racist, or homophobic remarks, and we want to keep this streak going. Support your fellow competitors by staying positive. Remember, there's no right or wrong way to enjoy denim. Whenever possible, help your fellow competitors. Share your knowledge and experience. Help them enjoy and learn from this experience.
All Competitors Must Submit Updates Every Month
To be considered for the final, you must submit updates through the website at the beginning of every month. Updates can be either front and back fit pics or front and back lay flats. We hate to eliminate eager competitors, so if you miss an update due to extenuating circumstances, email us.
Wash and Repair As Much as Needed
Wash your jeans whenever you feel like they need a bath. If you're going for high-contrast fades, infrequent washing will be best, but, at the end of the day, how and when you wash is entirely up to you. If your jeans start to fall apart, you can either repair them yourself (sashiko and patching are both encouraged), or you can bring them to a tailor for professional repairs.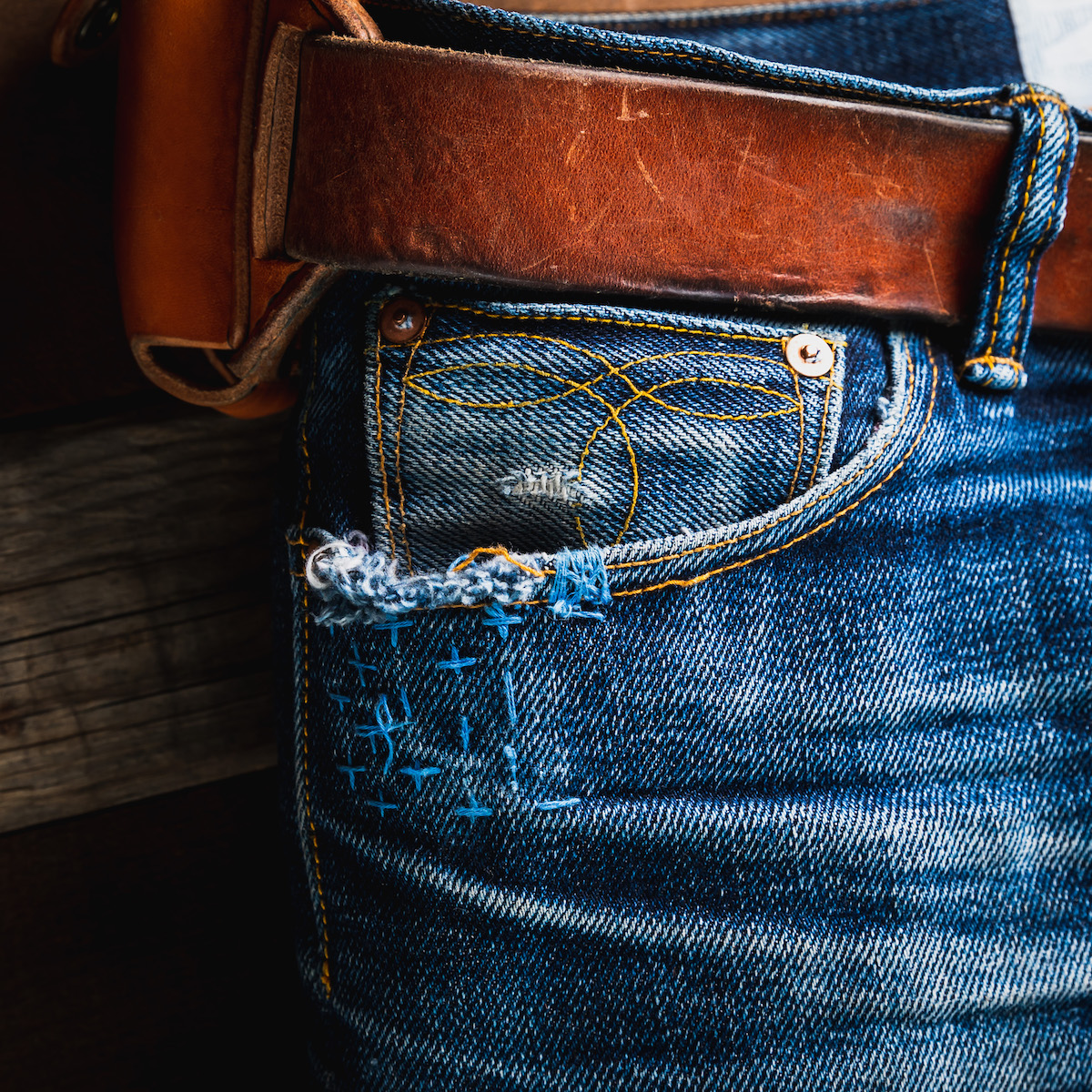 ***
That's really all there is to it. If you're unsure what pair you want to compete in, watch our Reviews page for our recommendations. If you're on the fence about a particular pair, or if you want to learn from the experts, join the Indigo Invitational Facebook group and post your question. You'll quickly learn just how supportive this community can be.
We've found that fading becomes more enjoyable and rewarding when we do it together, as a community. We hope you'll join us for Year Three of the Indigo Invitational and become a part of this incredible global gathering of denimheads. We hope as well that you'll spread the word, helping this community grow more and more with each passing day.
Together, we can make Year Three of the Indigo Invitational the biggest thing the fade world has ever seen.